on
December 4, 2012
at
12:00 am
This is, once again, one of those cases where I don't know what the hell the original point of this clip art could possibly have been, so I took it as a personal challenge to tell the characters' story.  The guy kinda looks like he's talking to an invisible audience, a fact that caused several false starts until I decided it was best to ignore it and just focus on the situation and the characters' facial expressions.  The guy looks smug and the woman looks bitchy, and I tried to add some shades of grey to that while building to a very bad joke which I hope I've given a chance to shine by dancing around using it as a punchline.
MRS. SHOEBOX'S ASSESSMENT OF TODAY'S STRIP: …Why is she milking her armpit?
Speaking of the missus, her Manic Metals store on Etsy is once again stocked with jewelry and other metalcrafts for your holiday shopping pleasure, with new stuff going up several times a week (unlike some of us, I know…) and she's also got a shop with non-metal craft thingies under the name Squeeworthy.  For the rest of December, PartiallyClips readers can save 20% in either store by entering in the coupon code CONFLICTOFINTEREST.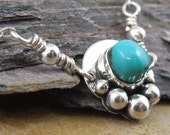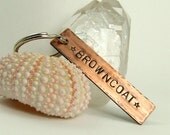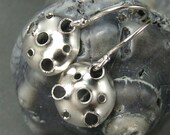 Oh, and Rob Balder's new Erfworld Book 1 hardcover, Hamstard beanie, and/or dwagon plushie would make pretty damned good presents too.
-=ShoEboX=-